dUBAI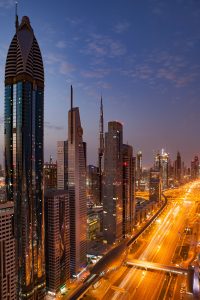 The history of Dubai and the UAE is as interesting as its modern-day towers, infrastructure and now, of course, the world's greatest party, Expo 2020. Expo 2020 is being postponed until 2021 due to the unfortunate turn of events globally with COVID-19 taking centre stage and disrupting the lives of everyone regardess of who and where they live and work.
In the meantime, we have gathered together information to help you see Dubai in its true colours. This city is a thriving economic powerhouse, having taken the world by storm over the past 20 years or so.
The brand 'Dubai' can teach us all a thing or two.
Back in the days before the United Arab Emirates, the seven emirates – Abu Dhabi, Dubai, Ras Al Khaimah, Umm Al Quwain, Ajman , Fujairah and Sharjah – were independent and it wasn't until 1971 that they gathered together as one and 'united we stand' was never seen more clearly than in this move. Ras Al Khaimah joined a few months later in February 1972.
What this means is that 2021 will be a tremendous year of celebrations for the United Arab Emirates and the 2nd December 2021 will be of paramount importance to them.